Guide To Buying Nose Hair Trimmers
A good nose hair trimmer can be an effective tool for removing your nose hair without causing you any pain unlike having to use a pair of tweezers or a pair of scissors.
If you do have nasal and or ear hair, it is important that you pay particular attention to your nostrils too as part of your overall grooming process in order to ensure that you have a neat and well groomed look.
Nose hair trimmers are now more widely available on the market nowadays that there is no excuse for not having one, especially if you are the sort of person that takes pride in their look
Although their are numerous hair trimmers for getting rid of nose hair and ear hair on the market,…
it can be difficult knowing which trimmers are the best nose hair trimmers out there.
You would learn from this article
1) Why The need For nose hair trimmers

2) What the nose hair trimmers are and how the best trimmers work
3) The key elements to look out for when choosing a nose hair trimmer to buy 
4) The best trimmers on the market for removing nose hair and ear hair
5) Where best to buy the best nose hair trimmers from
Why The Need For Nose Hair Trimmers?
As we grow older, we all have a tendency to develop longer nose and ear hair, which looks untidy. Having nose hair and ear hair that is protruding can be unsightly and in most societies is now frowned upon.
It doesn't really matter if you are male or female….You want to look smart and well groomed at all times.
The are a lot of hair removal solutions that you can use to get rid of unwanted hair from the nose, however one of the most effective and pain free solution for getting rid of this hair from the nose is to use a nose hair trimmer.
How Does The Nose Hair Trimmer Work?
Take a look at the video below and see how easy it is to get rid of unwanted hair from your nostrils
Best Nose Trimmers To Buy

Nose hair trimmers come in different shapes and sizes. The best nose hair trimmers are built to prevents cuts inside the nostrils, and involves minimal or close to no effort.
Incidentally… nose hair trimmers are also suitable for removing ear hair too and some come with even extra accessories to enable you also trim and tidy up other facial hair such as eyebrow, mustache and the beard.
There is no doubt that there are many nose hair clippers that can be found in the shops. But, the quality and effectiveness of most products are not all up to the mark.
You want to pay special attention to the build quality, performance and effectiveness of any nose and ear hair trimmer you want to buy. You should look for one that doesn't cause any pain when in use and something that's more likely to last for a long time.

Choosing the wrong type of trimmers for your nose can leave you not only out of pocket but very frustrated; as not only will removing hair be painful but you can find yourself spending loads of money on batteries and be left wondering what the whole fuss is about.
BesthairClippers.info has compiled a list of some of the key issues you need to consider when buying a nose hair trimmer or ear hair trimmer to make it easy for you to buy the right nose hair trimmer for you

Nose Hair Trimmer: Buying Guide
Here are some of the key issues to consider when choosing a nose hair trimmer to buy
Choose A Reputable Brand – You want to get a good quality product and invest in the right brand. One of the best ways to ensure efficacy and quality is to make sure you buy the right brand. You want to make sure that you buy a nose clipper that comes from a reputable brand. Click to see some of the most popular nose clipper brands today.
Performance – The first and foremost thing that customers want is a pain free nose hair cutting system, not a device that plucks hair.
Ease Of Handling – The nose clipper you choose must be easy to handle and not too heavy to hold up to the nose or ear. You want something that can easily fit into your hand …nothing more that the size of a child's toothbrush in length.
Build Quality – It Must Be Durable – You want to look for a nose clipper that is durable and built to last you a long time. Clippers with sharp blades made up of chrome or stainless steel are quite good.
Stay away from those plastic things that you see in dollar shops that masquerade as nose clippers… they will only give you a bloody nose

Easy To Clean – You want to get a nose hair trimmer that can easily be washed and cleaned after usage, and will not quickly rust. Best to go for nose hair trimmers with a removable head, which will help you in easy cleaning of the device.
Powerful Motor – The best nose hair trimmer comes with powerful motors – If available, go for the blade system that rotates for hair removal methods, not the one that moves in a single direction.
Power Source Is Important – The tool's power source is also one of the things you should consider. Ideally, it's best to settle for something that's battery operated. This makes it a perfect tool to carry during trips.
Battery Consumption Must Be Low – You want a clipper that has got a low battery consumption rate or that does not need to be charged repeatedly. After all, you do not want to carry two or more batteries while travelling or on vacation!
Additional Features or Accessories – Its also a good idea to pay attention to any other features that come with the nose hair trimmer… such as is it waterproof, does it have a guard for trimming other parts of the facial hair such as eyelashes, mustaches etc
Price –  You also need to take into consideration the price of the nose hair trimmer in comparison with similar nose hair trimmers on the market. Based on the added features provided and the quality of the nose hair trimmer, the price for this hair grooming device may range from £6 to £30 or more.
Warranty – You also want to seriously consider the warranty that comes with the product. Some warranty are only limited to certain countries. You also need to take into consideration the cost of sending the units back to the manufacturer even when under warranty.
Good Customer Reviews – Go for hair clippers that have good reviews… The best clippers always come with good reviews
 What Are The Best Trimmers For Nose & Ear Hairs?
The top nose clipper brands are known for smooth, pain free hair cutting and long battery life; And they hardly get clogged up or rusty, even after several years of use.
Besides examining the product features, consider referring to the ratings given by users. That way, you can have a fair idea on which nasal hair clipper brands have the most satisfied customers.
In short, you can narrow down your choices and buy a high quality product easily.
Where Best To Buy The Best Nose Trimmers From



The best place to buy a nose hair trimmer is on the web.That way you can easily compare prices among competing stores on the net without having to troll round shops in search of a nose hair trimmer.
Besides you get to do the shopping in the privacy of your own home. You will need to be careful purchasing online though to make certain that you aren't being ripped off for the shipping costs.
The majority of the dependable retailers should give cost price shipping, or free of charge shipping, so you shouldn't have to worry regarding this too much if you stick to a honest internet site. BestHairClippers.info has compiled a list of the best nose hair trimmers to make it easy for you to choose the right nose hair trimmer for you

If for one reason or another, you feel that we have omitted an important feature that you feel should be part of our buying guide for nose hair clippers. Do share your thoughts with us below and will investigate and add to our list .
Best Nose Hair Trimmers

---
Like the article or found it helpful? Share It!! 🙂
---
Read More:
---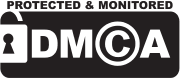 From
Best Hair Clippers
,
post
Nose Hair Trimmers – Buying Guide
COPYRIGHT NOTICE:
All content on this website is monitored and copyright protected. We launch DMCA TakeDown Without Notice – See terms of the copyright statement:
Copyright (c) BestHairClippers.info