When looking for the best hair clippers, you will want to consider not only how powerful the clippers are but how well they cut hair.
Andis hair clippers are considered the "jack of all trades" for most professional stylists because their hair clippers are so powerful and versatile.
Andis Clippers use special carbon steel blades, which are very versatile when it comes to cutting coarse or thin hair. It doesn't pinch the skin and glides over the hair smoothly.
Convenience and versatility is what separates Andis Professional Hair Clippers from the rest of the hair trimming machines today. You can also use it for quick and simple touch ups and trims, on the go.
Although Andis provides great quality hair clippers time after time, their are a few Andis hair clippers that do stand out as exceptional, based on their durability, features and outstanding sales figures.
Below are some of the popular Andis hair clippers for home users, professional users and animal groomers
Popular Andis Hair Clippers
Andis Improved Master Professional Clipper is designed for a great trimming experience and comes with an indestructible body that's made with aluminum which is capable of withstanding every day wear and tear.
The Andis Master Professional Clipper is an ideal trimmer for all-around outlining and fading. This hair clipper is equipped with side on-off operation switch, which can be comfortably handled with the push of a thumb. It has carbon-steel blades that are adjustable for fine to coarse hair.
Using this clipper can make dry cutting easy and comfortable. It's an easy to use trimmer that gives results in no time. Very Popular among the barbers.
---
The Andis Super 2-Speed Professional Animal Clipper is the all-purpose clipper for a wide variety of animals!
Whether you need to give your pet a quick grooming, or a full-coat trim, the Andis Super 2-Speed Clipper is a super hair clipper to use.
The Super 2-Speed Clipper's motor runs cool, requiring no air vents or fans to minimize maintenance. It runs so quiet that its operation pleases even the most sensitive animal. The removable drive cap makes for easy cleaning and it's virtually maintenance-free with no need for oiling or greasing of internal parts.
The powerful clipper is a compact tool equipped with a detachable size-10 UltraEdge blade and smooth-running sealed motor. It has two powerful speeds: 3400 and 4400 strokes per minute and is equipped with a 4×4 blade drive with 25% more blade torque than other clippers of its kind.
---
Perfect for all-around styling and barbering The Phat Master is the perfect companion to the Master and FadeMaster clippers.
Where the Master and FadeMaster hair clippers are perfect for shorter cuts and fading, the PhatMaster hair clipper is designed to cut longer hair lengths up to a #2 blade.
The new Phat Master hair clipper blade cuts higher up on the head and is perfect for blending. It comes with a powerful magnetic motor that generates 14,000 cutting strokes per minute.

The phat master hair clipper is also equipped with a single lever that adjusts the clipper blades from #1A to #2 thus removing the need for multiple blades, which Provides smoother blending without jumps or steps that often occur when using attachment combs

---
The Andis Pet ProClip is the perfect hair clipper kit for pets of all kinds. It comes with safeguard combs with rounded tips for pain-free grooming
The Andis Pet ProClip is a powerful and comfortable pet hair clipper with easy-to-use detachable blades that make it easy to change blades dependent on the dog's coat and hair length required.
The kit is ergonomically designed for maximum comfort and prolonged use. You can now style your favorite pets like a pro while keeping your house and clothes fur-free. It runs so cool that fans and air vents aren't needed.
This clipper is equipped with a 4×4 blade drive with 35% more blade torque than clippers of its kind and runs at 2,700 strokes per minute for quick and easy clipping.
The set gives you the power of a professional with your style. It will give you a powerful trim without scaring sensitive pets. So now you can style your pets in style!

  Check Availability & Latest Prices
---
The andis fade master hair clipper is a heavy-duty clipper designed for prolonged use and tough hair cutting jobs.
it features unbreakable, lightweight aluminum housing making it one of the most durable clippers on the market.
The Andis Fade Master hair clipper has a powerful magnetic motor that runs at 14,000 strokes per minute but stays quiet and cool for a calm cut.
A single lever adjusts the hair clipper blades from fine to coarse length and the thumb controlled side switch makes it easy to use with one hand.
The Andis Fade Master hair clipper is an all around clipper perfect for tapering.
Check Availability & Latest Prices
---
 Popular Andis Hair Clippers
---
Like the article or found it helpful? Share It!! 🙂
---
Read More:
---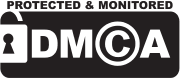 From
Best Hair Clippers
,
post
Popular Andis Hair Clippers
COPYRIGHT NOTICE:
All content on this website is monitored and copyright protected. We launch DMCA TakeDown Without Notice – See terms of the copyright statement:
Copyright (c) BestHairClippers.info