Wahl has a reputation for high quality hair clippers
Even though Wahl produces a range of high quality clippers, there are a few clippers that shine more than the rest and these are the ones that I will explore below.
Popular Wahl Hair Clippers
The Color coded guide combs that come with this hair clipper kit will make it easy for you to remember everyone's favorite hair length, every time you cut.
The Color coded keys make it easy to correspond the correct comb to the right setting.
It comes with Self-sharpening, high-carbon steel blades that have been precision ground to stay sharp longer.
Ideal for head and total body grooming.
It comes with a soft touch grip for comfort and control and all the tools you need to cut your hair at home

Click To View More Information
---
This is one of the most iconic models produced by Wahl for professional barbers.
The Wahl 5-star series balding hair clipper is a very powerful single cut Wahl clipper with surgical blades for full head balding.
If you are looking for a set of clippers that you can shave the head with… this is it!!
The wahl balding hair clipper comes with 2 cutting guides (1/16 inch – 3/16 inch) together with black barber comb, pre-shave brush, red blade guard, oil, cleaning brush and operating instructions.
Click To View More Information
---
The Wahl Five Star Magic professional hair clippers are tight and powerful in every way. Sharp, quiet, cool running and precise. It comes with the new V9000 motor which is 50% more powerful than the V5000 that is used a lot on the other Wahl models.
The Wahl Five Star Magic also has a variable taper making it much easy for you to achieve different types of hairstyles without necessarily addinhg or changing clipper guides. The blades also adjust to zero overlap to really give a low cut.
The Wahl Five Star Magic hair clipper cuts very well, are smooth to operate, quiet and feel like quality in your hands.
Click To View More Information
---
The Wahl Super Taper II hair clipper is regarded as a must have for any hair salon or barber in the making.
It comes with High precision blades, a powerful V5000 motor and an adjustable taper.
This Wahl Super Taper II is a professional hair clipper  and is built to last.
The Supper Taper II clipper truly DOES cut hair like a knife through butter. Aside from the excellent blades, the overall design is impressive. This clipper is hefty, delivering a substantial hand-feel. The different-colored clip-on combs are easily selected by color, eliminating the need to read the print on each one.  The attached cord is also quite long.
Click To View More Information
---
The Wahl Home Barber 30-piece Kit offers everything you need to achieve the precise style you want at home.
The kit includes a multi-cut clipper, a cordless touch-up trimmer, and a personal trimmer with two interchangeable heads. The clipper has an ergonomic, lightweight design with a soft touch grip and a variety of useful accessories to make this the complete at-home haircutting kit.
The unique, thumb-adjustable taper control on the clipper allows you to cut at multiple lengths with a simple flip of the lever.
Great value if buying for home use.
Click To View More Information
---
The Wahl Chrome Pro 24-Piece Complete Haircut Kit is perfect for total body grooming and is used by professional cyclists, swimmers, and other athletes.
It comes with Self-sharpening, high-carbon steel blades to help it stay sharp longer.
The Wahl Chrome Pro hair clipper kit includes multi-cut clipper, blade guard, barber comb, styling comb, scissors, 2 hair clips, cleaning brush, blade oil, durable storage case, cape, eyebrow trim guide comb, ear trim guide comb, 11 guide combs, and full-color English and Spanish instructions.
Click To View More Information
---
Save Cash, and Time With Wahl Clippers

Generally, if you are in search for the best haircut, Wahl Clippers will always guarantee you just what you need. For haircut clippers that withstand time, yet provides the finest haircuts, Wahl is your best option.
Therefore, learn a new skill, and save that extra cash in the process. Better still, you don't have to make an appointment for a haircut, thus save time.

Wahl Clippers Review
---
Like the article or found it helpful? Share It!! 🙂
---
Read More:
[related-posts-thumbnails]
---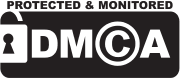 From
Best Hair Clippers
,
post
Popular Wahl Hair Clippers
COPYRIGHT NOTICE:
All content on this website is monitored and copyright protected. We launch DMCA TakeDown Without Notice – See terms of the copyright statement:
Copyright (c) BestHairClippers.info