1) Make sure you start always with clean dry hair. Gels and sprays will make it harder to cut your hair. Lightly moisten the hair with a spray bottle for control.
2)    Cut from the top of the head down to the sides to avoid cutting the hair too short
3)   When cutting your hair with the hair clippers, start off first with the longer snap-on guards first, then work your way down to the lowest one. There is nothing like starting off safe first as you cannot recover hair that you have shaven off.
4)   Always use your hair clipper in a well lit area. You want to see what you are cutting…always!!!
5)   Do not push or shove your hair clipper through thick hair. Let the power of the tool do the work… that's why it is important that you get a hair clipper with good power in the first place.
6)   Cut hair in vertical sections or at a diagonal with your hair clippers to get a smooth hair cut. Cutting hair Horizontal with your hair clippers only leaves marks and is harder to blend.
7)    When cutting longer or thicker hair with with hair clippers, it is better to subdivide the hair into smaller sections for accuracy and control.
8)    Overlap sections of the hair when cutting with the snap-on guide combs on your hair clipper so as not to miss any hair
9)    Choose a suitable location to cut your hair… and away from food preparation areas. Remember you still have to clean up after cutting…so you don't want to be cutting hair where it will be difficult to clean up afterwards
10)    Cutting small children's hair is best in front of the television. This will help if they are nervous and will also help them to sit still.
---
Like the article or found it helpful? Share It!! 🙂
---
Read More:
---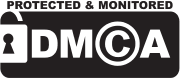 From
Best Hair Clippers
,
post
10 Tips On How To Cut Hair With Clippers
COPYRIGHT NOTICE:
All content on this website is monitored and copyright protected. We launch DMCA TakeDown Without Notice – See terms of the copyright statement:
Copyright (c) BestHairClippers.info