14 Tips To Getting The Best From Your Hair Clippers
1. Use good light – Cut in a well-lit area. You cannot cut what you cannot see.
2. Cut hair damp – Damp hair is easier to section and control. Hair cuts will come out more even.
3. Work in small sections – Use a small amount of hair as a guide for the next small amount. Connect the sections together.
4. Cut over a comb – Use a comb to lift sections (small amounts) of hair to be skimmed and cut with the clipper. When the section falls back into place the cut is smooth.
5. Use small tools – use smaller trimmers for details and edges for more control.
6. Bend the ear – Bend the ear down to cut a clean line around it.
7. Cut both ways – Create the line at the back of the neck form the middle out to each side. Cutting all the way across makes the like slope.
8. Look from the front – Check side burns from the front to compare their length to get them even.
9. Clean up – Use a trimmer with the non-moving blade placed against the skin so as not to scratch the neck.
10 Blow warm – Use warn not hot air to dry your hair – Too much heat can dry out your hair.
11. Use the cool button – Hot air bends hair, cool air locks it in place. Heat a section to bend in a shape. Press the cool button to lock the shape in.
12. Flow the air – Use a venter brush for better air flow and easier styling.
13. Roll a bend – Use a round brush to blow in curls, flips and bobs.
14. Start low- Use flat or curling irons on the lowest temperature that will get the job done. More heat is available if needed. Less heat = healthier hair.
---
Like the article or found it helpful? Share It!! 🙂
---
Read More:
---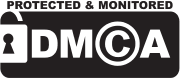 From
Best Hair Clippers
,
post
14 Tips To Getting The Best From Your Hair Clippers
COPYRIGHT NOTICE:
All content on this website is monitored and copyright protected. We launch DMCA TakeDown Without Notice – See terms of the copyright statement:
Copyright (c) BestHairClippers.info