Hair Clippers and hair trimmers are both devices that can be used to take the place of scissors when cutting hair.
The question often asked is…
"what is the main difference between hair clippers and hair trimmers?"
The main difference between hair clippers and hair trimmers is that hair clippers are used for doing the bulk of a haircut, while hair trimmers are meant for cleaning up the edges, and doing other small work.
Most hair clippers and trimmers tend to have the same anatomical features as each other, despite being used for slightly different purposes.
You will learn from this article
What the subtle differences are between the hair clipper and the hair trimmer
What the main difference is between the hair clipper and the hair trimmer
The hair clipper is intended for heavy duty hair cutting, but does not cut extremely close, whereas the blade on a trimmer does cut close and is used to trim the back of the neck, around the ears, around sideburns, etc
Trimmers are typically also used for grooming facial hair such as beards and mustaches.
Both hair clippers and trimmers are also used to groom animals, and there is a similar distinction between the two in those contexts. Dog, horse, and other animal hair clippers are meant to cut the bulk of the fur or hair, while animal hair trimmers are used for smaller jobs.
The common design that both clippers and trimmers share involves a set of comb-like blades that slide across each other when activated. When hair passes between these moving blades, it is cut.
Both tools can be either manual or electric, though electric units are far more common.
Manually operated units feature handles that must be squeezed together in order to move the blades back and forth, and they are still used in some applications.
Similar units are also used to shear animals such as sheep, though electric clippers and trimmers are more commonly used with other animals like dogs and horses.
Whilst the terms hair clipper and hair trimmers are often used interchangeably… they do serve different uses and if you look closely enough you would start to spot the subtle differences
For instance
Hair Clippers Vs Hair Trimmers – The Body
The body of clippers and trimmers do often vary in size and shape. Whilst they tend to be designed to fit perfectly into the hand of the user, they do tend to come in different widths and lengths.
For example, some trimmers that are designed for the use of straightening and tidying up facial and body hair may be smaller in size.
This is to enable the user to perform smaller and subtler movements without causing any damage to the skin. On the other hand, larger clippers are available that suit a wider range of movements when the likes of head shaving is involved.
Hair Clippers Vs Hair Trimmers – The Blades
Blades on clippers and trimmers look the same, at least in their design however on closer inspection they are not the same.
Trimmer blades tend to be smaller to allow for smaller adjustments on facial hair, whereas clipper blades tend to be bigger in order to cover for a larger surface area.
Hair Clippers Vs Hair Trimmers –  Guide Combs
A lot of clippers tend to have Guide Combs unlike hair trimmers.
Guide combs are used as a means of ensuring that clippers only shave off a certain measurement of hair.
These guide combs come in a variety of measurements and are designed to be able to be easily attached and detached to allow for an easier means of styling hair.
Hair Clippers Vs Hair Trimmers –  Battery Packs –
The use of battery power is more common amongst those who use trimmers as they are better suited to portable use, as opposed to clippers that tend to be used less frequently and for less subtle adjustments and grooming.
Most trimmers that use battery packs use rechargeable batteries and may come with a separate charger in order to make sure that the trimmer has sufficient power for its next use.
Hair Clippers Vs Hair Trimmers –  The Main difference
The main differences between the hair clipper and the hair Trimmer devices are size and the intended use.
Hair clippers are large handheld devices that can be used to perform an entire haircut from start to finish. These "clipper cuts" have a wide range of different styles, and clippers can also be used to augment regular haircuts that use scissors.
Electric clippers are available in both professional and consumer grade models, and can come with a variety of options and accessories. Some clippers are also able to do detail work, and some models are designed to shave closely enough to achieve a bald look.
Hair trimmers are typically scaled town versions of clippers that are meant for specialty or detail work.
Clippers can be used to shave necks, do edge work, and clean up hairlines, but trimmers are specifically designed to do those jobs better and more efficiently.
These smaller devices are not typically designed to cut through thick, bulky hair, but they can shave very closely and accurately.
Some units are also meant for certain purposes, such as beard and mustache trimming. Other units use different blade configurations to trim ear and nose hair
To find out more about the difference between hair clippers and hair trimmers watch the clip below
Hair Clippers V Hair Trimmers – What's The Difference
Hair Clippers V Hair Trimmers – What's The Difference
---
Like the article or found it helpful? Share It!! 🙂
---
Read More:
---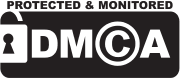 From
Best Hair Clippers
,
post
Hair Clippers Vs Hair Trimmers – What Is The Difference?
COPYRIGHT NOTICE:
All content on this website is monitored and copyright protected. We launch DMCA TakeDown Without Notice – See terms of the copyright statement:
Copyright (c) BestHairClippers.info