One of the short hair styles that you can achieve with hair clippers is the Fadecut Style.
The Fade Cut short hair style is easy to achieve and easier to maintain.
What's the Fadecut Short Hair Style?
The hair at the sides and back is cut close with clippers, and the hair "fades" to the top, which is usually kept short.
The Fadecut short hair style is tapered, tight and never seems to be out of style.
How To Achieve The Fadecut Short hair style with Clippers
You will need a pair of good hair Clippers to start off with – Moisten the hair you want to cut with water and comb through it. (Wahl Chrome Pro Used In This case)
Attach the number 2 guide comb and then begin around the ears, moving towards the back of the head, using an upward, rocking motion. 
Pull the skin taut while cutting to get a tighter taper around the ears,
Once you've taken care of the sides and back, put on the number 4 guide comb and focus on the top of the head, using a front-to-back, rocking motion as you move the clipper across the top of the head.
Detailing makes all the difference with the Fade. Use the rocking motion or inverted clipper technique.
And when it comes to the cowlick, make sure you cut in the opposite direction of the growth.
The Fade is a polished look but some still like to add styling product at the end to finish it off.
Take A look at the video below to help further illustrate how to achieve the fadecut short hair style with your hair clippers
Short Hair Styles With Hair Clipper – The Fadecut Style
---
Like the article or found it helpful? Share It!! 🙂
---
Read More:
---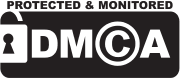 From
Best Hair Clippers
,
post
Short Hair Styles With Hair Clipper – The Fadecut Style
COPYRIGHT NOTICE:
All content on this website is monitored and copyright protected. We launch DMCA TakeDown Without Notice – See terms of the copyright statement:
Copyright (c) BestHairClippers.info