If you are thinking of cutting your own hair with clippers on your own, you should probably look up a few tips for cutting your own hair especially if this is the first time of doing it.
Cutting your own hair with clippers by yourself is risky but it is possible and will help you save a lot of money.  It's actually pretty simple once you get used to it.
Here are a few basic tips for cutting your own hair:
1. Practice! Practice! Practice
Practice makes perfect!
Before you decide to cut your own hair, try doing your own bangs or trims for a while!
It's not as radical as going for an entire cut but it will help you get to know your hair better and give you that much needed experience!
Also, the best thing to do is look up a few tips for cutting your own hair!
2.  Get Someone To Seat With You Whilst You Cut
If this is the first time that you're cutting your own hair, ask someone to be there with you.
Maybe they don't need to do it for you or actually help you, but it's always good to have a second opinion.
Having someone there will be helpful because they can let you know if you're messing up.
They can let you know if you're not doing an even job and in the end they can tell you how you did.
3.  Invest in the Right Hair Clippers And Accessories
Invest in the right Hair Clippers And Accessories that will help you get the job done
If you're planning to reduce your living costs by learning how to cut your own hair you should definitely invest in a few must-have tools such as the right hair clippers and accessories.
Paying a few extra dollars for a good clipper, such as the Wahl Senior will help produce a better result.
For a good trimmer, we recommend the Andis T-Outliner. Together, these will set you back around 100 bucks, but they'll give you years of use and you'll recover the cost from saving cash spent at the barber shop.
You may think that all hair clippers are the same…. but that's not the case…
The right tools won't only make the process much easier and hassle free but prevent damage to your hair as well.
This especially goes for hair clippers because pro tools deliver clean cuts, can't go blunt and won't make your hair split.
4.  Gather everything you need together
Now that you know what you want, it's time to gather your tools. You will need:
    (optional) someone to assist you the first time
    a standing mirror (set it up such that you can see the back of your head through the wall mirror)
5. Get Ready.
To achieve best results, it's helpful to start with a clean, dry head of hair.
Hair that has products in it or hair that is flat due to sleeping or wearing a hat will be more difficult to cut evenly.
It will also be helpful to have a hand mirror or a swing arm vanity mirror (this will allow you to keep both hands free).
If using a swing arm mirror, mount the mirror on a wall that runs perpendicular to the vanity mirror.
This will allow you to stand between the two mirrors and see the back of your head. Having both hands free is a big plus.
6. Make sure your Guards are on securely!
If the clipper guard pops off, you'll end up with a bald patch (that can only be fixed by shaving your head), …
so make sure your guards are firmly attached to the clipper before you proceed.
7. Start Cutting Around Your Side burns
Start by combing your sideburns and the hair near your temple forward toward your face.
It's a good place to start because you can see your progress and it doesn't require much cutting to clean up.
8.  Don't Take Too Much Off At Once
Make sure when cutting your hair, don't cut too much off at once. The professionals suggest that you cut off only 1/2 and inch of hair at a time.
This is to prevent yourself from cutting off too much hair at once and being unhappy with your cut.
Most of the time if you're cutting your own hair, it's just for a trim so that's why this is an important rule.
If you are trying to cut off a lot of hair, then maybe you don't have to follow this rule, but be careful!
9. Don't Try To Be Smart
A professional barber can cut a perfect hairstyle in under 30 minutes.
Trying to achieve the same time as your barber is not what you want to do especially if you have little or no experience of cutting hair
Take your time, be precise, give every section of your hair the attention it deserves and never cut off your hair in a hurry.
Remember once you take off the hair… there is no way of attaching it back on… so do take your time.
10. Inspect Your Hair
All done? It's time to inspect your cut and make sure every section is perfect!
Use a small, hand-held mirror to get a clear view of the back while combing your hair down, then left and right to detect any strands that may be sticking out.
Now do the same to the front of your hair and sides.
Cutting Hair With Clippers – 10 Tips On Cutting Your Own Hair
---
Like the article or found it helpful? Share It!! 🙂
---
Read More:
---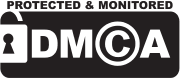 From
Best Hair Clippers
,
post
Cutting Hair With Clippers – 10 Tips On How To Cut Your Own Hair
COPYRIGHT NOTICE:
All content on this website is monitored and copyright protected. We launch DMCA TakeDown Without Notice – See terms of the copyright statement:
Copyright (c) BestHairClippers.info