Andis Hair Clippers Are The

Jack Of All Trades!!
Andis Hair Clippers
Andis Hair Clippers are quite popular and often referred to, as the "jack of all trades tool" by most professional barbers & hair stylists.
Not only does Andis produce hair clippers but they also produce hair trimmers, hair clipper blades hair dryers, curling irons and a whole range of other products that they supply to over 80 countries in the world.
If you are serious about picking up a good quality hair clipper either for your personal use, business use or for use on your pet… you should seroiusly consider picking up an Andis hair clipper…. It will last you for years to come and they have a good number of clippers for different cuts and situations
History Of Andis Clippers:
The Andis Brand dates back to 1922 when it first started producing high quality hair clipper blades for a hand operated non-motorized hair clipper that were very popular among professional barbers.
Andis later developed the Andis electric clipper which was well received by many barbers across America who found the Andis clippers small, fast, less noisy, easier to use and that they delivered a higher performance than other clippers available at the time.
This clipper was the first generation of today's Master Clipper, which is still one of Andis' most popular models.
Over the years the Adis company, based in Racine, Wisconsin, has grown and now produces a range of hair clippers for both humans and animals.
Reputation & Experience – Andis Clippers

Andis's hair clippers are regarded as innovative and quality products are trusted by hair professionals, groomers and at-home users around the world.
With high quality, durable components and high precision blades Andis hair clippers are able to conquer any hair texture on your head, body or ears. 
Andis hair clippers are light weight, quiet and are usually equipped with heavy duty motors.  Andis also produces clippers designed for animal grooming.
If you are looking to buy hair clippers then it is worth taking a look at some of the Andis Clippers Reviews below.
Reliability & Warranty – Andis Clippers

Andis hair clippers are regarded as very reliable and many professionals and home users have often cited that they have used the clippers for years… some even lasting for decades.
The good news is that even if they break down because the Andis brand is well known and widely used… you can often find a repair shop to repair your hair clipper unlike if you buy an unknown brand. You can also ship your warrantied product to an Authorized Andis Service Station or directly to Andis
All Andis products usually come with a limited manufacturer's warranty which gives you some protection against product defect. You can find the details on the "Use and Care" pamphlet which is enclosed with your product for warranty specifics.
Popular Andis hair Clippers
Andis is behind some of the best hair clippers in the world such as the Andis Master Hair Clipper and the Andis UltraEdge AGC 2-Speed Animal Clipper, which are quite popular with barbers, stylists, groomers, and consumers everywhere.
Customer Reviews – Andis Clippers

Convenience and versatility seems to be what separates Andis Professional Hair Clippers from the rest of the hair clippers on the market today according to reviews made by a lot of users. Andis manufacturers a big range of hair clippers to suit different hair styles, textures and environments. You can use Andis hair clippers for quick and simple touch ups and trims, on the go.
A lot of professionals hold Andis Clippers in high esteem and comment positively about the variety afforded by the different blades available for Andis hair clippers. Hair Salon Owners tend to like the Andis Clippers because of the variety of blades it has which enables the salon provide customers with the type of hair cut they want.
Andis Clippers use special carbon steel blades, which are very versatile when it comes to cutting coarse or thin hair. It doesn't pinch the skin and glides over the hair smoothly. The clippers blades can also easily be sharpened at the nearest Authorised Andis Station – list is on the company website
Andis Clipper Reviews
---
Like the article or found it helpful? Share It!! 🙂
---
Read More:
---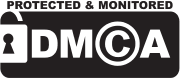 From
Best Hair Clippers
,
post
Andis Clippers
COPYRIGHT NOTICE:
All content on this website is monitored and copyright protected. We launch DMCA TakeDown Without Notice – See terms of the copyright statement:
Copyright (c) BestHairClippers.info