Panasonic has been a worldwide leader in electronics for more than 50 years.
The company was originally founded in 1918 in Osaka, Japan under the name Matsushita Electric Industrial Co. and has grown into one of the most recognizable and highly regarded brands in the technology industry.
While Panasonic is perhaps best known for its prevalence in consumer and industrial electronics, it also offers a wide variety of home appliances – everything from washers and dryers to small handheld devices.
Panasonic does not provide quite as many options as many of the others in terms of hair clippers but nonetheless offer some terrific alternatives. The Panasonic hair clippers range in cost from $20 to around $70.
The foremost issue for Panasonic hair clippers seemed to be that although the Panasonic hair clippers were able to offer a good hair cut and was easy to operate they were not good to used for other functions such as beard trimming.
Benefits of Buying Panasonic Hair Clippers
When you buy Panasonic hair clippers, you're getting a guarantee of quality.
Everything made by Panasonic is well built and finely crafted, giving you an instrument that will last for years and allow you to work with precision and ease.
Whether you're looking for a professional-grade tool to use in a salon or a more basic model for doing touch-ups at home, Panasonic offers a variety of products to suit your needs and they all come with a guarantee of quality.
Panasonic hair clippers are made with precision and ease of use in mind, and they are specifically designed to be as versatile as possible without the hassle of a drawer full of attachments.
Panasonic Hair Clipper – Recommended Choices
For professional use, you can't go wrong with either the
Panasonic Hair Clipper ER1611 or the
Panasonic Hair Clipper ER1511.
Both are designed for fast and precise cutting and feature an adjustable dial to easily adjust the cutting length.
For home use, the Panasonic ER224S All-in-One Cordless Hair/Beard Trimmer is an excellent choice.
It is great for beard trimming but flexible enough to be used for hair as well, with a 14-position dial for prices adjustments.
A more basic version is the ER2403K Wet/Dry Hair and Beard Trimmer, which has a plastic guide that can be adjusted to 5 different positions.
Both models allow cordless use and are waterproof.
The Panasonic ER 1611 hair clipper is a High end quality Cord/Cordless clipper widely used by professional hair designers. It is capable of 50 minutes continued operating hours with only one hour recharging
The Panasonic ER1421 is a professional cordless hair clipper that is light in weight, easy to use and with an excellent quality-to-price ratio. Charging stand and cutting head covered with titanium (fixed blade) and DLC (fixed head) distinguish the ER 1421, which is equipped with environmentally friendly Ni-MH batteries.
What Customers Are Saying About The Panasonic Hair Clippers
Many Panasonic hair clippers are wet/dry, which means you can get them as wet as you like.
This is one feature that customers really like – A lot of people prefer to use them in cordless mode while showering, and they are easy to clean because you don't need to worry about water getting inside.
Professional stylists like the higher-end models for their compact design and fast, sharp blades, making trimming a client's hair quick and effortless.
Panasonic Hair Clipper Reviews
---
Like the article or found it helpful? Share It!! 🙂
---
Read More:
[related-posts-thumbnails]
---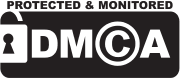 From
Best Hair Clippers
,
post
Panasonic Clippers
COPYRIGHT NOTICE:
All content on this website is monitored and copyright protected. We launch DMCA TakeDown Without Notice – See terms of the copyright statement:
Copyright (c) BestHairClippers.info