Royal Philips or simply Philips, is a Dutch company founded in 1891 that deals with the manufacture of electronic products.
Over the last century, Philips has diversified it's production to include Healthcare, Lighting and Consumer Lifestyle, and in the process has created a line of exceptional personal care products that include Philips hair clippers.
Philips hair clippers are renowned for their ease of use, affordability and quality of materials, making them some of the most sought out hair clippers in today's market.
Philips hair clippers are divided into two main categories, that include the Hair clippers series-3000 and 5000, as well as the Do It Yourself clippers.
The DIY clippers are suited for individuals who like to cut their own hair and are therefore outfitted with features such as a rotating head to make the process easier.
There are a few features that distinguish Philips hair clippers from other clippers in the market.
Philips hair clippers are easy to clean as the blades can be washed under the sink, ensuring hygiene and time efficiency.
Most clippers come with a cordless option and a powerful NiMh battery that allows for ease of use and a quick charge.
Furthermore, all blades are self-sharpening and require no oil, and this translates into long-lasting easy to maintain clippers for you.
Lastly, the Philips hair clippers have a voltage that is compatible with sockets worldwide, ensuring that you can get the perfect cut wherever you are.
Best Selling Philips Hair Clippers
Even though Philips produces a range of high quality clippers, there are a few clippers that shine more than the rest and these are the ones that I will explore below.
These clippers are equipped with Dual Cut technology that cut the time it takes to cut hair in half, while maintaining the precision and integrity of the cut.
These clippers are extremely impressive in the durability sector, with a stainless steel blade guard and stainless steel blades(which are self-sharpening) that ensure quality cuts for a long time.
There are 13 lock-in length settings with a range of 1mm to 23mm, and if you decide not to use the adjustable comb that comes with these clippers, the length can be further reduced to 0.5mm.
These clippers also come with scissors and a styling comb, giving you a fully equipped cutting system.
These clippers are famed for their 180 degree rotating head, that assures you of a precise and even cut as it allows you to reach formerly hard to cut areas on your head.
There are 13 easy to lock-in length settings on this clipper, that range from 1mm to 15mm, and can go as low as 0.5mm when the comb is removed.
There is also a precision comb that comes with this clipper, that has length settings of between 0.5 mm and 3mm allowing you to crop your hair as professionally as possible.
Moreover, all the stainless steel blades(self-sharpening) and combs are rounded at the tip ensuring that your skin does not experience any irritation after you cut your hair.
Lastly, this clipper that has a rubber grip is designed with a cordless option that gives one hour of operation after an hour of charge, allowing you to use the clipper without hassle.
Simply put, these clippers are designed with features that eclipse all others, with unparalelled durability and quality of cut.
The HC5450 are fitted with titanium blades(self-sharpening) that perform better than steel blades.
The outstanding features do not stop there, as these clippers come with 24 length settings that range from 1mm to 23mm(0.5mm without the blade) that give more precise cuts than its counterparts.
Cutting speed is enhanced by the Dual Cut technology and turbo power button, and the cordless option offers 90 minutes of use after an hour of charge.
Purchase of these clippers includes 3 beard attachments and a hard case to store them in.
Philips Hair Clippers – How To
All in all, Philips hair clippers are first-class personal care products that every individual should own irregardless of their skill level.
They are deliberately designed to make cutting easier and more precise, and excel in all aspects.
The range of Philips hair clippers is wide to encompass the needs of different individuals, and their durable nature means that you won't be wasting money replacing your clippers every year.
Want the perfect cut?
Buy Philips hair clippers!
Click To See More Philip hair clippers
Philips Hair Clippers Review
---
Like the article or found it helpful? Share It!! 🙂
---
Read More:
[related-posts-thumbnails]
---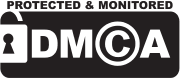 From
Best Hair Clippers
,
post
Philips Clippers
COPYRIGHT NOTICE:
All content on this website is monitored and copyright protected. We launch DMCA TakeDown Without Notice – See terms of the copyright statement:
Copyright (c) BestHairClippers.info