Find here a guide to understanding the different types of hair clippers on the market. The more you know about the different types of hair clippers on the market, the better you are able to choose the best hair clipper for you

---
The Different Types Of Hair Clippers
One of the key decisions you will need to take when buying hair clippers is the type of hair clipper to buy.
There are various types of hair clippers on the market to choose from if you are thinking of buying your own hair clippers and each type has its own advantages and disadvantages

Essentially, hair clippers can be separated along the lines of :
Power Supply

Function
Motor type
Speed
Blade material

Manual Hair Clippers
Manual Hair clippers are operated by a pair of handles which are alternately squeezed together and released.
While they were widely used in the distant past, the advent and reduction in cost of electric hair clippers has led to the decline in use of the manual hair clippers.
Manual hair clippers can still be found in use in some of the developing countries where there might be problems with constant electrical power supply and ….
some barbers in Western countries continue to use them for trimming purposes.
Electrical Hair Clippers
Electric hair clippers work in the same way as manual ones, but are driven by an electric motor which makes the blades oscillate from side to side.
They have now gradually displaced manual hair clippers in many countries.
Cordless Hair Clippers
Cordless Hair clippers are electrical hair clippers without a cord. The advantage of cordless hair clippers is that, without a cord, it is easier to move around the head to give a proper haircut.
Cordless hair clippers are a nice investment if you are thinking of getting a hair clipper just for your own use or just for a few of your friends.
Cordless hair clippers are quite useful if you need to travel around a lot, however they do have a downside in that there use mostly depends on how much charge they can store.
They also tend not to have as much power as full corded electrical clippers.
Cordless hair trimmers work by a rechargeable battery. When not in use, the cordless hair clippers are placed in a charger. This way, the clippers are always ready for use.
If you are interested in purchasing cordless hair clippers, not only should you consider the size of the motor, but the length of running time you can expect from a single charge.
See our guide to buying Hair Clippers here to help you identify the key things to look out for when buying rechargeable hair clippers.
Professional Use Hair Clippers
The professional-grade hair clippers a barber uses and the clippers you'd buy for home use both work on the same general principle,…
but professional hair clippers usually have stronger, more durable larger motors that allows it to power through thick, wet hair or do several cuts in a row without overheating.
Having a larger motor means that professional hair clippers tend to be larger and heavier that the traditional home use hair clippers.
If you are thinking of buying a professional hair clipper for home use, you might find it awkward to maneuver especially if you decide to use it to cut your own hair especially if you are not well trained in using one.
Professional-grade clippers have so much power that they might easily get away from beginners
The quality difference between the consumer grade and professional grade electric clippers has narrowed significantly over the years.
The primary difference between the two grades is usually added thermal insulation to prevent the unit from heating too much during the prolonged use of professional operation.
Professional units may have more durable metal parts in place of some plastic parts in home-use units.
Home Use Hair Clippers
Home Use hair Clippers are usually lighter than professional clippers and have somewhat weaker motors.
Some of the home use hair clippers are able to still power through thick, heavy hair like the professional model.
These lighter home-use clippers are easier to maneuver, but shaving the back and sides of your own head can still be a challenge.
The Different Types Of Hair Clippers
---
Like the article or found it helpful? Share It!! 🙂
---
Read More:
---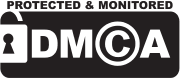 From
Best Hair Clippers
,
post
Types Of Hair Clippers
COPYRIGHT NOTICE:
All content on this website is monitored and copyright protected. We launch DMCA TakeDown Without Notice – See terms of the copyright statement:
Copyright (c) BestHairClippers.info