Not quite sure what a hair clipper is or how hair clippers work? Find out what hair clippers actually are, how the hair clippers operates to cut hair and what the major difference is between hair clippers and hair trimmers

---
What Are Hair Clippers?
Hair clippers are an excellent tool for removing large amounts of hair. They work on the same principle as scissors, but are distinct from scissors themselves and razors.
Unlike electric shavers and razors hair clippers don't shave, they trim…., leaving hair just 0.5 mm long on some models.
Hair clippers are large handheld devices that can be used to perform an entire haircut from start to finish.
Hair clippers come in a variety of styles and sizes, each of which serves a different purpose. In addition to general hair clippers, there are also grooming clippers designed for more detailed work and to groom certain areas.
Hair clippers are also available in both professional and consumer grade models, and can come with a variety of options and accessories.
Most hair clippers for home users are available as kits, which typically come with a range of sizes for clipper guide combs. Some kits also include mirrors, scissors and a range of other haircutting accessories for home use.
Some hair clippers are also able to do detail work and can be used for a variety of cutting techniques, from blending to texturizing…
and some models are designed to shave closely enough to achieve a bald look.
Many hair clippers come with comb attachments to help you make smooth cuts at different lengths.
These comb attachments snap on to the head of the clipper, lifting the cutting blades off the surface of your head and guiding your hair into them.
Operating Principle Of Hair Clippers



Hair clippers comprise a pair of sharpened comb-like blades in close contact with one another and arranged one above the other which slide sideways relative to each other,
a mechanism which may be manual or electrical to make the blades oscillate from side to side, and a handle.
The clipper is moved so that hair is positioned between the teeth of the comb, and cut with a scissor action when one blade slides sideways relative to the other.
Friction between the blades needs to be as low as possible, which is attained by choice of material and finish, and frequent lubrication.
What Is A Hair Clipper : Electrical Hair Clipper In Operation
Below is a video clip of an electrical hair clipper in operation
Difference Between Hair Clippers & Hair Trimmers
Hair Clippers and trimmers are both devices that can be used to take the place of scissors when cutting hair.
The main difference is that hair clippers are used for doing the bulk of a haircut, while trimmers are meant for cleaning up the edges, and doing other small work.
Hair trimmers are typically scaled town versions of clippers that are meant for specialty or detail work.
Hair Clippers can be used to shave necks, do edge work, and clean up hairlines, but trimmers are specifically designed to do those jobs better and more efficiently.
These smaller devices are not typically designed to cut through thick, bulky hair, but they can shave very closely and accurately.
Examples of hair trimmers are the Andis T Outliner Trimmer, and Phillips Norelco Precision Trimmer.
Some units are also meant for certain purposes, such as beard and mustache trimming. Other units use different blade configurations to trim ear and nose hair
What Are Hair Clippers
---
Like the article or found it helpful? Share It!! 🙂
---
Read More:
---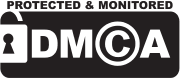 From
Best Hair Clippers
,
post
What Are Hair Clippers
COPYRIGHT NOTICE:
All content on this website is monitored and copyright protected. We launch DMCA TakeDown Without Notice – See terms of the copyright statement:
Copyright (c) BestHairClippers.info