if you're on the lookout for a professional standard clipper that is reasonably priced, that you can use to achieve different type of hair cuts including fades, tapers, buzz cuts, then the Wahl 8500 Senior Premium Clipper is a great option
These are the features that stand out at first glance;
It is ergonomically designed for easy handling as well as reducing hand wrist f atigue

Has an eight foot long cord, increasing the area of work

Strategically placed lever, easily accessible with the thumb while adjusting the blades

Made in USA by Wahl

3 cutting guides, 1/16 inch to 3/16 inch.

High precision blades
Click To Read More about What Users Are Concerned About Here
---
Overview
Wahl is one of the most recognized brands when it comes to the manufacture of machines for the professional beauty and barber salon trade,

and the Wahl Professional Senior Premium 8500 Clipper (Wahl Senior Clipper as it is popularly called) is a testament to that fact.

It is a favorite among professionals and stylists alike, as well as those for home use.
If you are looking for a well built hair clipper that can be used for both professional and home use and that can be used on all types of hair, the Wahl's Senior Clipper is that hair clipper.
Not only has it a sturdy build but it comes with a very powerful motor and it can survive in any professional setting.
The Wahl Senior Clipper review below compiled by BestHairClippers.info contains a comprehensive overview of some of the good and not so good points about the Wahl Professional Senior Premium 8500 Clipper together with a summary of the collection of reviews by current users of this particular type of hair clipper.
Features At A Glance

These are the features that stand out at first glance;
It is ergonomically designed for easy handling as well as reducing hand wrist fatigue

Has an eight foot long cord, increasing the area of work

Adjustable Blades For Tapers & Fades

Made in USA by Wahl

3 cutting guides, 1/16 inch to 3/16 inch.

High precision blades
What Comes In The Box
When you open the box containing your The Wahl Professional Senior Premium 8500 Clipper, you should find the following:
Wahl Senior

Clipper

3 Cutting guides attachment combs (1/16″, 1/8″, 3/16″)

Lubricating Oil

Cleaning brush

Red blade guard- A sure sign of Quality


Operating instructions manual
Wahl Professional 8500 Senior Premium Clipper
What/Who Is This Clipper Suitable For?

The Wahl Professional Senior Premium 8500 clipper is a great tool for general hair cutting. It is good for trimming hair, styling, tapering, fading and blending work on hair.
You can also use it for beard trimming. It also deals well with thick and coarse hair, and can also cut both dry and wet hair.
The Wahl Senior Clipper is a very versatile Clipper and is a good hair cutting tool to have whether you intend to use it for personal home use or whether you are planning to use it for business purposes.

Design Features
The Wahl Senior Clipper is one in a range of professional clippers and machines from Wahl.
It has a chrome metal housing base with a grey plastic cover which gives it a bit of 'industrial' look and a solid feel to it.
Under the housing is the more than capable v9000 motor, which provides more power than most motors, but surprisingly, it doesn't heat up as much.
The Wahl Professional Senior Premium 8500 is excellent for heavy duty work, mostly experienced at barbershops and salons.
Power Source
The Wahl Professional Senior Premium 8500 is a mains electrically operated clipper so it will need to be plugged in to an electrical source on a continuous basis to use.
Note: The Wahl Senior Clipper 8500 uses a power output of 110-120V, 60Hz 12W. This is only applicable to voltage in USA.
You can buy an adaptor if you plan to use it abroad or buy a Wahls Senior Clipper that can handle a higher current when used abroad (for example in the UK where the current is 220-240v)

The fact that the Wahls Senior Premium 8500 Clipper is a mains electrical operated clipper means that the clipper is able to operate on maximum output throughout any hair cut with no drop in performance throughout the cut unlike cordless hair clippers where the hair clipper can lose power as the battery drains.
Motor Type & Size
The performance of hair clippers to a certain extent are based on the type of motor built into the hair clipper. The Wahl 8500 is powered by an electromagnetic motor. Electromagnetic clippers are powerful, fast and usually can cut through any type of hair.
Click to read more about electromagnetic motors here.
Not only is the Wahl Senior clipper built with an electromagnetic motor, it comes with the newly improved Wahl's super-charged v9000 motor which is twice the speed of a standard V5000 electromagnetic motor. This gives it the desired kick to clip hair for day to day use. You will be able to power through any hair type quickly and easily.
Cord Length

The cord is 8 feet long, for better maneuverability while clipping and is also properly insulated to ensure that it is not affected by any chemical spillages, hair oils and any other liquid spillages that are prevalent in the professional hair clipping establishments.
Blades – Types & Sizes
The Wahl Senior Clipper comes with a standard #1005 blade, made for heavy duty cutting. The blades used are of high precision, which are also adjustable locked for greater accuracy and evenness while cutting and trimming hair.
Combs – Types & Sizes
The Clipper has three attachment guides for combs, which are 1/16″, 1/8″ and 3/16″. These guide combs are included in the box.
You can also achieve additional hair cut lengths by buying additional hair combs if you want a more particular cut. Be mindful to use recommended Wahl combs, as they tend to be more compatible with this clipper.
Click here to see price & Availability of compatible Wahl Hair Clipper Guide combs
Build Quality
The Wahl Senior clipper is part plastic, part metal…. whit the plastic covering on the top of the unit. The metal housing makes it feel professional. The weight adds to it a sturdiness and hence when one uses it, you have total confidence in it. The metal housing is durable, guaranteeing years of use.
The clipper has a nice heft too it, it feels SOLID and hums authoritatively without buzzing or clacking. It is almost all metal and feels like a quality, well built piece of machinery. You know, just like the ones you are used to when you sit in the barber's chair.
From the way this thing is built and works, you know you have a well built hair clipper

Performance
The v9000 motor has just the right amount of power to ensure for just about any kind of use. It's ideal for heavy duty use, and is also fast, lessening the time taken to cut and trim. This positively affects the bottomline$$$!
I have always had issues with my hair, being very thick and coarse.. Most clippers have a very hard time cutting it. This Wahl Senior Clipper 8500 works GREAT. Hair cuts like butter, without having to go back over and over and still finding long stray hairs. This clipper gets them all.
The clippers themselves are a dream to work with. They are the quiet (compared to other clippers) and their shape/design make them easy to grip and maneuver. This is especially important when you have small hands like me. Wahl clippers in general are good quality, but the Wahl Pro Seniors are a favorite among most barbers.
Ease Of Use
The clipper runs smoothly, especially while using it on thick hair, some say it cuts like butter!!! The ergonomic design makes it very easy to hold onto it, and it can be used continuously without hand wrist fatigue.
Its not perfectly ergonomic, as it can be a little hard to hold when cutting your own hair, but then again its not designed for that, its designed to be held at angles when you are cutting another person's hair that is mainly for professionals.

The 8 foot cord also helps in mobility (added plus to barbers) and one can work on his/ her customers well. The blades are also precise, and this lessens the time taken to work on a customer.
The instructions are also easy to follow as there are few moving parts that may bring any issue.
Ease Of Maintenance
Within the box, there is the cleaning brush that is used to clean off the remaining hair from the clipper. Due to the simplified design, it is easy to clean it, without damaging the product.
Maintaining the Wahl Senior Clipper is also easy, as the screws are accessible as they are on top. This will make it easy to unscrew and check if anything is amiss. Also, using oil before and after usage will increase durability of the clipper.
Weight & Dimensions
The Wahl Professional Senior Premium Clipper 8500 weights in at 1lb. 3 oz. which is not that big, measures 6.5″ in length and comes in a box measuring 2.5 x 2 x 7 inches in size, with a weight of 1.8 pounds.
The light weight makes it easy to use, especially coupled by the ergonomics. It enhances the user experience greatly. It can fit in most drawers and storage cabinets at home/ in the shop. The ideal location for the drawer should be in a raised position, to prevent it from getting water spilled on it, or having it submerged, in case of a flood.
It doesn't come with a travel bag, so if you want to carry it, consider having a bag for it. It would also be safe to keep it out of reach of children.
Additional Features
These clipper are strong and smooth. Lighter than comparable clippers like the Andis and Oster. Out of the three the Seniors are at a great price and great quality. Andis clippers are great clippers but triple the price of what the Seniors are selling for especially for one with an adjustable clipper.
The Wahl Seniors also comes with an adjustable lever  which not only helps you cut hair very fast as you do not have to change blades but it also means you can easily achieve different hair cut designs and fades.
The blade іtѕеӏf wiӏӏ cut your hair down tо 0.8mm and up tо 2mm at it's longest setting. You can also Zero gap the Wahls Senior Clipper by adjusting the blades on your clipper to achieve a closer cut.
Often overlooked feature that also comes with the

The Wahl Professional Senior Premium Clipper

is the power screw located on the side of the clipper. The power screw is to be used to help calibrate the power of the hair clipper and the functioning of the blades…. a necessary tool for fine tuning the clipper for maximum efficiency
Additional Accessories
If you are like other users who want more than just the basics with this hair clipper. You can buy additional accessory attachments for the The Wahl Professional Senior Premium Clipper 8500 to not only help improve your hair cutting experience but also to help you take care of this valuable hair clipper. 
Click here to see some of the additional accessories that you might want to consider purchasing with the The Wahl Senior Clipper 8500

Consumer Ratings
The customer reviews of the Wahl Senior premium Clipper 8500 on Amazon are extremely positive, with a rating of 4.4 out of 5 stars from reviews.
Over 84% of reviewers give the clipper a minimum of 4 stars, citing top performance, build quality and ease of use. This shows the confidence and the stamp of approval they have placed on the Wahl Pro 8500.
Click To Find Out More About What Current Users Are Mainly Concerned About Here
Pros
Has a basic, user-friendly design and are very well priced making it an excellent value for money.
Affordable pricing. In terms of at home use, the Wahl Pro 8500 Senior is more than up to any task with it's powerful motor. It's also more than fit for salon or barber shop use, with the some of the finest blades in the industry, a v9000 motor, and durable enough for constant all day use. For professionals, you can really get a lot of use out of these for the middle of the road price point.
Another big plus to the Wahl Pro Senior is that with it's v9000 motor it can take down damp hair as easily as dry hair, making the overall job for a haircut much quicker, saving you time at home or at work.
It is also well built , comes in a metal Housing for increased durability and has an adjustable lever to help you easily and quickly achieve different hair cut lengths without having to change blades.
Cons
Firstly the package is quite standard and no specialized blades are used, and the accessories included are minimal. There are only 3 combs provided in the box, hence no variety. If you are looking to use these for anything other than a buzz-cut, then you'll probably want to invest in some extra guide combs.
Click to see availability & cost of other additional combs.
The Wahl Senior Clipper are also a touch heavy but that's just to show that it is a quality unit. Its why they are a favorite among professional barbers.
The Wahl's senior can get hot after some time which is probably more noticeable as the body of the clipper is made of metal. The problem of warmness is pretty standard among hair clippers and you can easily manage this by carrying out the right maintenance and also using the cooling lubricants.
The adjustable lever on the blade does not have any notching or markings so you can get uneven cuts if you don't know how to use it, however it must be remembered that this hair clippers is targeted at professional barbers and they do not necessarily need the markings or notchings on a tapered lever to cut hair. If you are careful with the adjustable lever and you follow instructions carefully , you will achieve some great results with this hair clipper.
Price & Warranty
The price available as from Amazon is between $55 and $65.00. There is also a 1 year warranty available from Wahl so you have the protection if anything does go wrong which is most unlikely anyway as many users have indicated that they have had it for years without any problem.

Conclusion
These clippers make for a very nice basic model, for a reasonable price. This is a good choice for those looking for an affordable, durable and high performance hair clipper. If you know what you are doing use this clipper. It's a nice professional level quality clipper.
The Wahls Professional Senior 8500 Senior Premium Clipper burns through hair with no problem. They are heavy weight and have a good balanced feel to them. It will cut through coarse, fine. wet or dry hair like a hot knife through butter. No pinching, no OUCH, no problems. Yeah, they are a little pricey, but they are well worth the investment as you will save in the long run. Don't go cheap, get these, and get extra guides.
Overall if you're on the lookout for a professional standard clipper that is reasonably priced, then the Wahl 8500 Senior Premium Clipper is a great option.
Check Availability & Latest Prices
---
Like the article or found it helpful? Share It!! 🙂
---
Read More:
---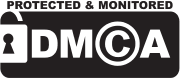 From
Best Hair Clippers
,
post
Review: Wahl Professional 8500 Senior Clipper
COPYRIGHT NOTICE:
All content on this website is monitored and copyright protected. We launch DMCA TakeDown Without Notice – See terms of the copyright statement:
Copyright (c) BestHairClippers.info