Learn The basics About Hair Cutting With Scissors – You will learn about how hair grows, different types of hair, growth patterns & how to make sure you're cutting hair a consistent length
---
Scissors and Comb Haircutting: A Cut-by-Cut Guide
This book provides useful information about how hair grows, different types of hair, growth patterns, etc., which helps a lot. It explains how to hold the scissors, how to hold the hair, how to make sure you're cutting hair a consistent length, how to gradually blend shorter areas with longer areas, how to do edge trimming, how to do the parts around the ears and the base of the neck, etc.
The book teaches four basic haircuts—with variations—that have been popular for decades and features extensive photos from several angles, including from the barber's point of view.
In addition to the detailed, step-by-step lessons for each hairstyle, the guide also contains information on necessary tools; safe, efficient tool handling and manipulation; proper hand and finger placement; and children's haircuts.
---
Like the article or found it helpful? Share It!! 🙂
---
Read More:
---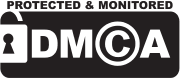 From
Best Hair Clippers
,
post
Scissors and Comb Haircutting: A Cut-by-Cut Guide
COPYRIGHT NOTICE:
All content on this website is monitored and copyright protected. We launch DMCA TakeDown Without Notice – See terms of the copyright statement:
Copyright (c) BestHairClippers.info